6 Must-Have Kids Body Wash Brands That Will Turn Bath Time Into Fun Time!
Turn bath time into a delightful affair with our top 6 body wash brands for kids! Packed with natural ingredients, gentle on sensitive skin, and tear-free - these body washes are a must-try. Dive into a bubbly, fun-filled experience that even your picky little ones will love!
Welcome to Raquel's Reviews! As an Amazon Associate, we may earn a commission from qualifying purchases, but we promise the prices are still the same for you!
Hey there, parents and caregivers! Ever struggled to convince your little one to take a bath? Fret no more! We understand how tricky it can be getting kids excited about bath time, and that's why we've done all the hard work for you!
We've scrubbed up, bubbled over, and rinsed out countless brands of body washes for kids available on Amazon to bring you the absolute best of the bunch! We're talking about body washes that are gentle on their delicate skin, filled with natural goodness, and most importantly, make bath time feel more like a party and less like a chore.
So forget the tears and tantrums, and let's dive into the world of fun, fragrant, and frothy kids body washes that'll have your little ones begging for bath time! Stick with us, and let's turn the scrub-a-dub routine into a splash-tastic adventure!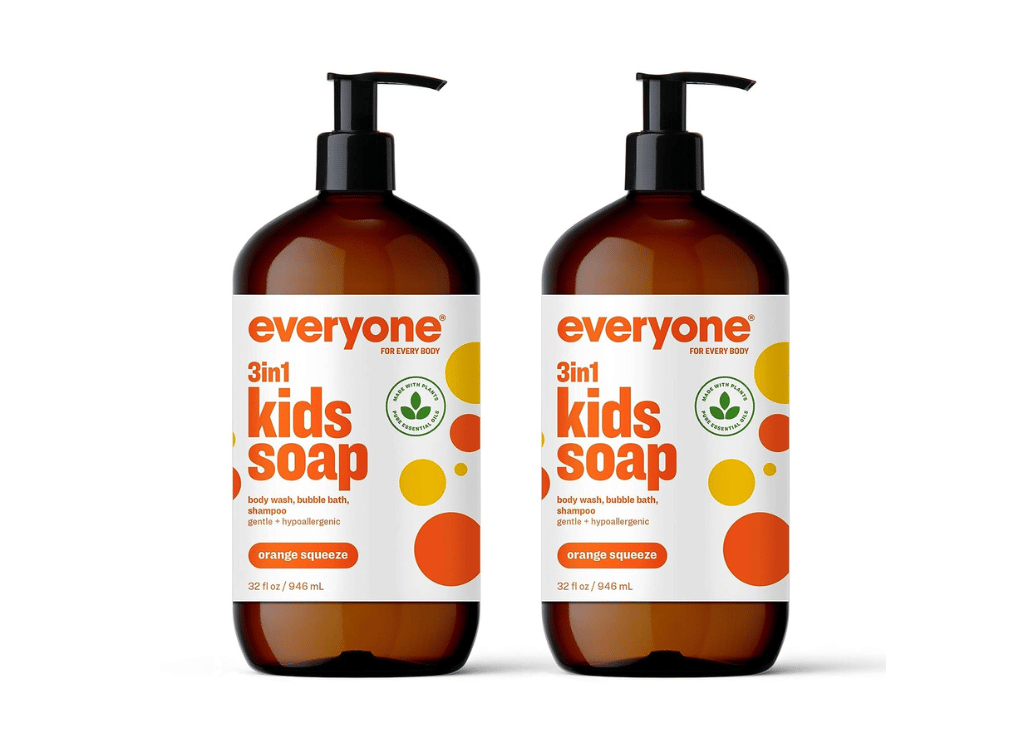 1. Everyone 3-in-1 Kids Soap
Check Price on Amazon
Why We Love It
Made with 100% recycled plastic bottles, this zesty do-it-all cleanser will refresh and energize their senses from head to toe. It's not just a soap, it's a burst of orange pure essential oil with a hint of lavender for a calming effect. Whether it's used as a shampoo, body wash, or bubble bath, your kids will forget that bathing is even on their to-do list! Plus, you can feel good knowing that this soap is EWG verified, GMO free, cruelty free, gluten free, paraben free, triclosan free, and synthetic fragrance free.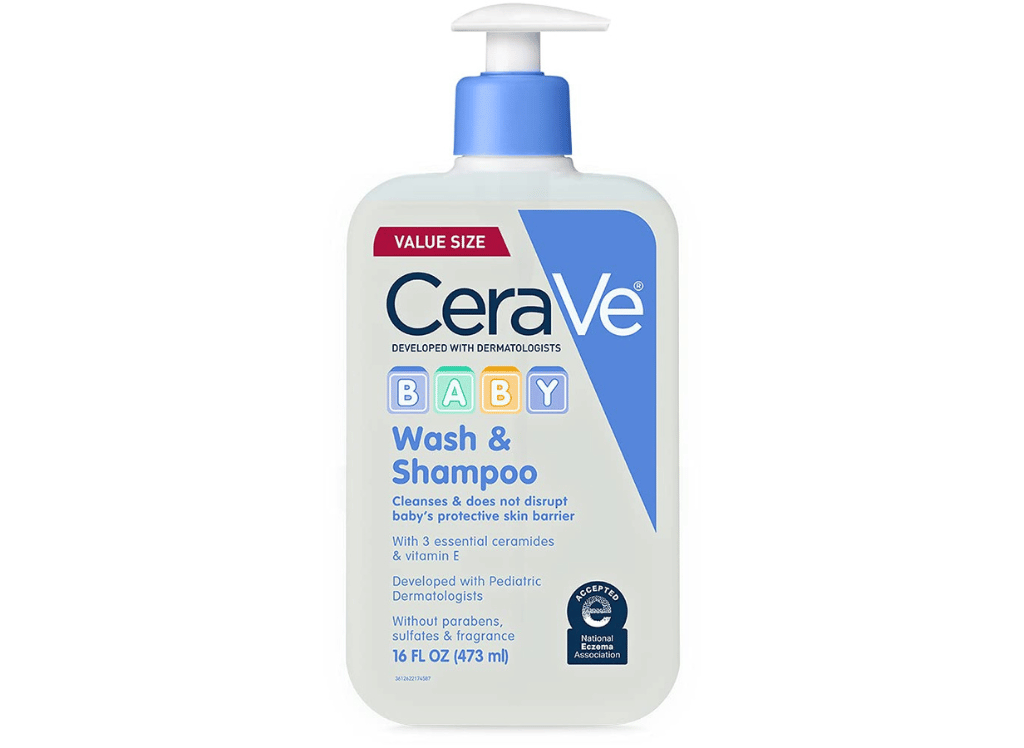 2. CeraVe Baby Wash & Shampoo
Check Price on Amazon
Why We Love It
Developed with pediatric dermatologists, this bathtime essential is free of nasties like fragrance, parabens, dyes, phthalates, and sulfates. It forms a mild foam as you lather, rinses clean without residue, and leaves baby's skin feeling hydrated and fresh. With 3 Essential Ceramides, Hyaluronic Acid, and Vitamin E, it reinforces the skin barrier, retains moisture, and provides soothing. Plus, it's accepted by the National Eczema Association!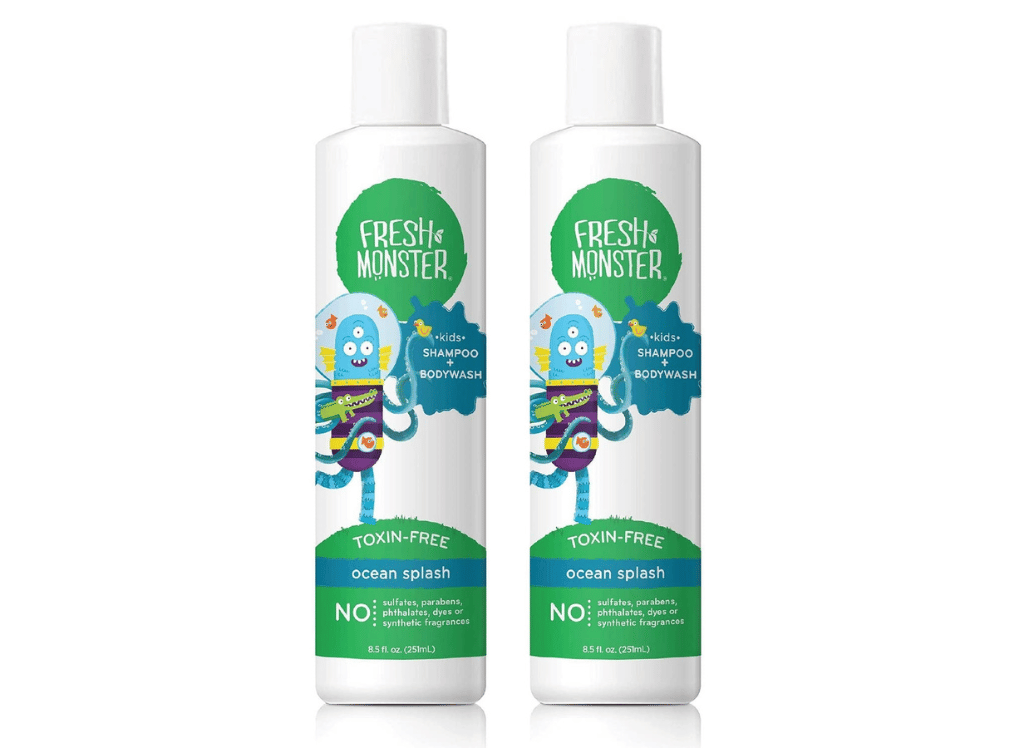 3. Fresh Monster 2-in-1 Kids Shampoo & Body Wash
Check Price on Amazon
Why We Love It
This 2-In-1 Kids Shampoo & Body Wash is the perfect companion for bath time fun. With a refreshing Ocean Splash fragrance, this mighty bottle combines gentle cleansing with toxin-free ingredients. It's tear-free, hypoallergenic, and safe for even the most sensitive skin. Plus, it's PETA certified Cruelty-Free, so you can feel good about your choice. Say goodbye to harsh chemicals and hello to a quick & easy head-to-toe clean and refresh. Let this irresistible & quirky monster inspire your little ones to embrace their uniqueness while building healthy hygiene habits.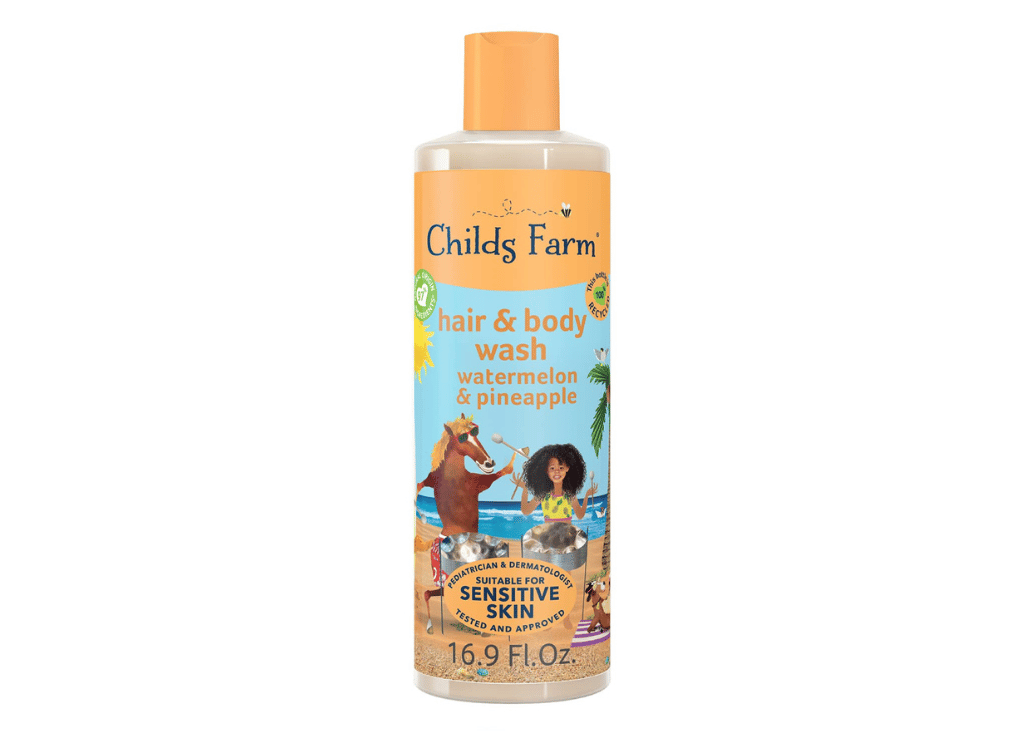 4. Childs Farm Kids Hair & Body Wash
Check Price on Amazon
Why We Love It
Childs Farm Wash is safe for all skin types, so you can trust it for your little ones. With a delightful tropical fragrance of watermelon and organic pineapple, bath time becomes a fun and refreshing experience. The gentle formula, derived from natural corn and coconut, cleanses without causing any irritation. Plus, these vegan baby care products are free from harmful chemicals like parabens, phthalates, and artificial colors.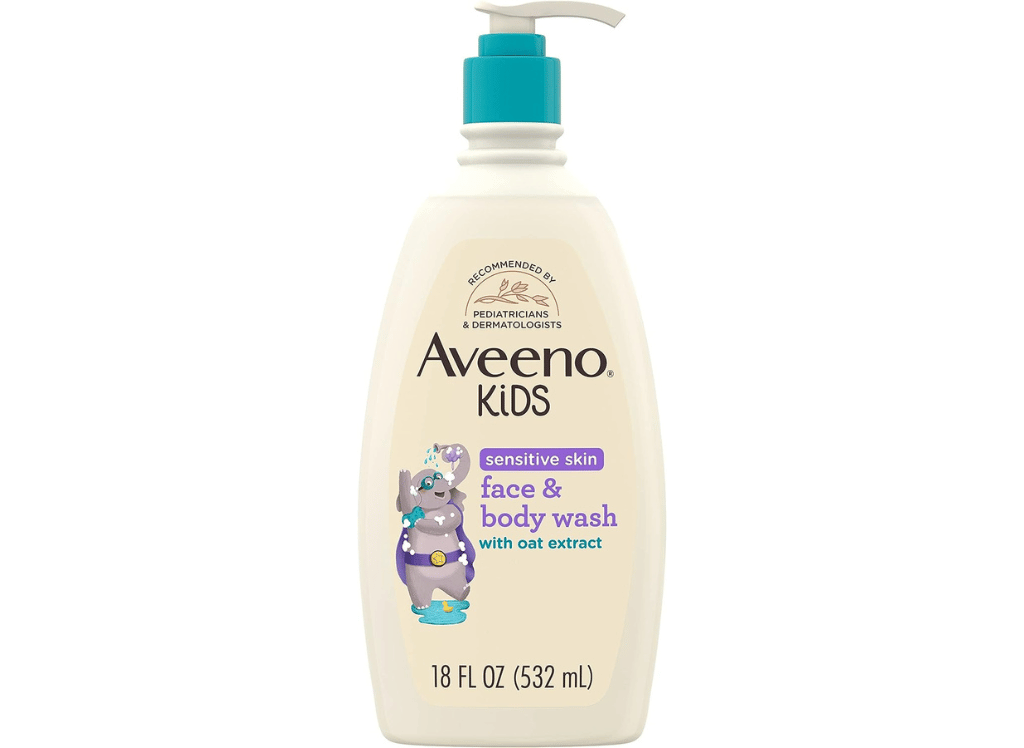 5. Aveeno Kids Sensitive Skin Face & Body Wash With Oat Extract
Check Price on Amazon
Why We Love It
With its gentle oat extract and light scent, this 18-fluid ounce bottle is perfect for washing away dirt and germs while keeping your skin moisturized. Designed especially for kids' developing and sensitive skin, it's milder than adult products and won't strip away natural oils. Hypoallergenic and free from parabens, phthalates, sulfates, dyes, and phenoxyethanol, it's as gentle as fragrance-free products. Recommended by pediatricians and dermatologists, this tear-free formula is a must-have for your kids' daily skincare routine!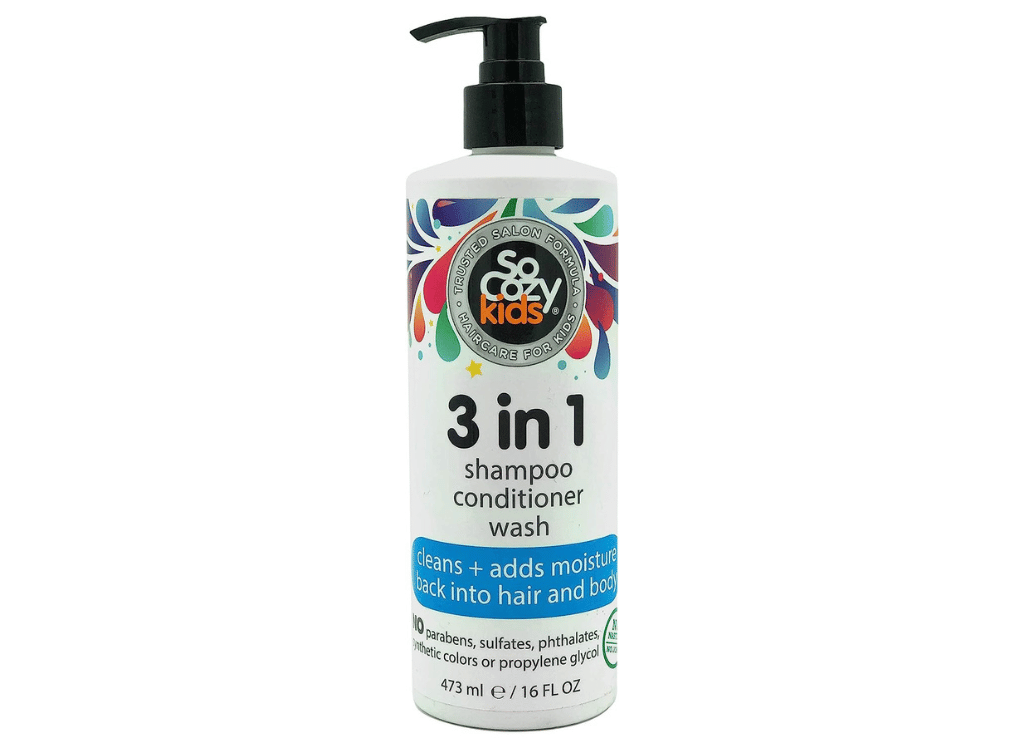 6. SoCozy 3in1 Shampoo + Conditioner + Body Wash Kids
Check Price on Amazon
Why We Love It
So Cozy, the ultimate solution for clean and moisturized hair! These body cleansers are not only hydrating and free from nasty ingredients, but they also make it a breeze to get kids squeaky clean! With the power to gently cleanse and condition hair, these salon-formulated products are enriched with key ingredients like Keratin, Vitamin B5, and Kiwi Extract. And here's the best part - they are free from parabens, sulfates, phthalates, formaldehyde, synthetic colors or dyes, propylene glycol, gluten, wheat, and nuts.
Kids Body Wash FAQs
Get ready for the ultimate guide to Kids Body Wash! We've got all the answers to your burning questions, so you can keep your little ones clean and fresh. From choosing the right product to tips on how to make bath time fun, we've got you covered. Let's dive in and discover everything you need to know about Kids Body Wash!
1. What should I look for in a good Kids Body Wash?
When searching for a good kids body wash, it's important to consider several factors. Look for products that are not only gentle and hypoallergenic but also specifically formulated for sensitive skin. It's advisable to choose body washes that are free from harsh chemicals such as parabens, sulfates, and phthalates, as these can potentially irritate the delicate skin of children. Additionally, opt for brands that prioritize natural ingredients and offer tear-free formulas to ensure a pleasant and enjoyable bath time experience for both parents and little ones. By taking these factors into account, you can confidently select a kids body wash that promotes cleanliness while caring for your child's skin.
2. Are Kids Body Washes safe for sensitive skin?
Many kids body washes are specially formulated for sensitive skin, using gentle and nourishing ingredients that cleanse without causing irritation or dryness. These body washes are often enriched with moisturizers and natural extracts, providing a soothing and hydrating experience for delicate skin. When purchasing a kids body wash, it's always recommended to check the product label for specific claims such as 'hypoallergenic', 'dermatologically tested', or 'suitable for sensitive skin'. By choosing the right body wash, you can ensure a gentle and enjoyable bath time routine for your little ones.
3. Can I use an adult body wash on my child?
When it comes to using body wash for your child, it's important to prioritize their delicate skin. While it may be tempting to use an adult body wash, opting for products specifically designed for kids is the best choice. These kid-friendly body washes are not only gentler, but they are also less drying and are less likely to cause any irritation. By using a body wash formulated for children, you can ensure that their skin stays healthy, nourished, and well-protected.
4. How often should I bathe my child with Kids Body Wash?
When it comes to bathing your child with Kids Body Wash, the frequency depends on their age and level of activity. As a general guideline, most kids would benefit from a bath every other day. However, if your child tends to get notably dirty or sweaty, it may be necessary to consider daily bathing to ensure proper hygiene and cleanliness. Remember, it's important to find the right balance that suits your child's needs and keeps them feeling fresh and comfortable.
5. Why is tear-free important in a Kids Body Wash?
When a product carries the 'tear-free' label, it means that it is specially formulated to be gentle and non-irritating to your child's delicate eyes. This ensures that bath time becomes a soothing and enjoyable experience for your little one, while also giving you peace of mind. With tear-free body wash, you can cleanse your child's skin without worrying about any discomfort or irritation. Say goodbye to bath time tears and hello to a calm and pleasant bathing routine!
6. What's the difference between Kids Body Wash and Baby Wash?
When it comes to formulation, baby wash is designed to be even milder than kids body wash. In addition to being gentle on delicate skin, baby wash often includes moisturizing agents that help protect against dryness, keeping your little one's skin soft and supple. So, while both options are suitable for young ones, baby wash goes the extra mile in providing extra care and nourishment for your baby's delicate skin.
7. Can I use Kids Body Wash as a shampoo?
Some kids body washes are designed as convenient 3-in-1 products, combining shampoo, conditioner, and body wash in one bottle. These multipurpose formulations are formulated to be gentle on both the hair and body, making them a time-saving option for busy parents. However, it's important to note that not all kids body washes are suitable for use as shampoos. If the product is not specifically labeled as a shampoo, it is recommended to opt for a separate shampoo specifically formulated for your child's hair. By using the appropriate hair care products, you can ensure that your child's hair remains healthy, clean, and free from any build-up or residue.
8. Are there eco-friendly Kids Body Wash options available?
Absolutely! In response to growing environmental concerns, numerous brands have stepped up to offer a wide range of eco-friendly choices. These options not only prioritize the well-being of our planet but also ensure the safety and health of our little ones. From packaging made from recycled materials to formulas that are biodegradable and free from harmful chemicals, these eco-friendly Kids Body Wash options provide a holistic approach to cleanliness and sustainability. By choosing these products, we can instill in our children the importance of being mindful consumers and caretakers of the Earth. Let's embrace these eco-conscious alternatives and make a positive impact on both our kids' well-being and the environment!
9. Does Kids Body Wash expire?
While body wash doesn't necessarily have a specific expiration date, it's important to note that its quality and effectiveness may diminish over time. To ensure optimal performance and freshness, it is generally recommended to use body wash within 1-2 years of purchase. This timeframe allows you to fully enjoy the benefits of the product and maintain its desired qualities. So, while it may not technically 'expire', using it within this timeframe will provide you with the best experience.
10. My child has eczema. What type of Kids Body Wash should I use?
If your child has eczema, it's important to choose a Kids Body Wash that is specifically formulated for sensitive skin. Look for body washes that are fragrance-free and hypoallergenic, as these are less likely to irritate the skin. Additionally, you can consider products that are endorsed by the National Eczema Association, which indicates that they have been tested and proven safe for use on skin with eczema. By selecting the right body wash, you can help provide gentle and effective cleansing while minimizing the risk of irritation for your child's sensitive skin.
Final Thoughts About Kids Body Wash
These six standouts are more than just bottles of soap. They're a ticket to a fun, fresh, and fabulous bath time experience! From the eco-friendly Everyone 3-in-1 Kids Soap to the tear-free Fresh Monster 2-in-1 Kids Shampoo & Body Wash, and the ultra-moisturizing SoCozy 3in1 Shampoo + Conditioner + Body Wash, each product brings something uniquely delightful to the table. Remember, bath time is more than just a routine. It's a chance to bond, to laugh, to cultivate healthy habits and most importantly, to ensure the well-being of your child's skin.
Are you a shopping enthusiast looking for more fun while browsing? With Two Free Audiobooks from Audible Plus and 30 days of free access to Amazon Prime Music, you can now listen to your favorite audiobooks and music while you shop! Plus, with Amazon Prime's lightning-fast 2-day shipping. Get a Free 30-day trial of Amazon Prime today and enjoy these amazing benefits!
Happy Shopping! :)